Author:
Web Admin
Action Hosting - WSI Genesis Google Cloud hosting solutions are designed to meet your growing business needs. Providing the most advance Wordpress development and hosting on the Google cloud.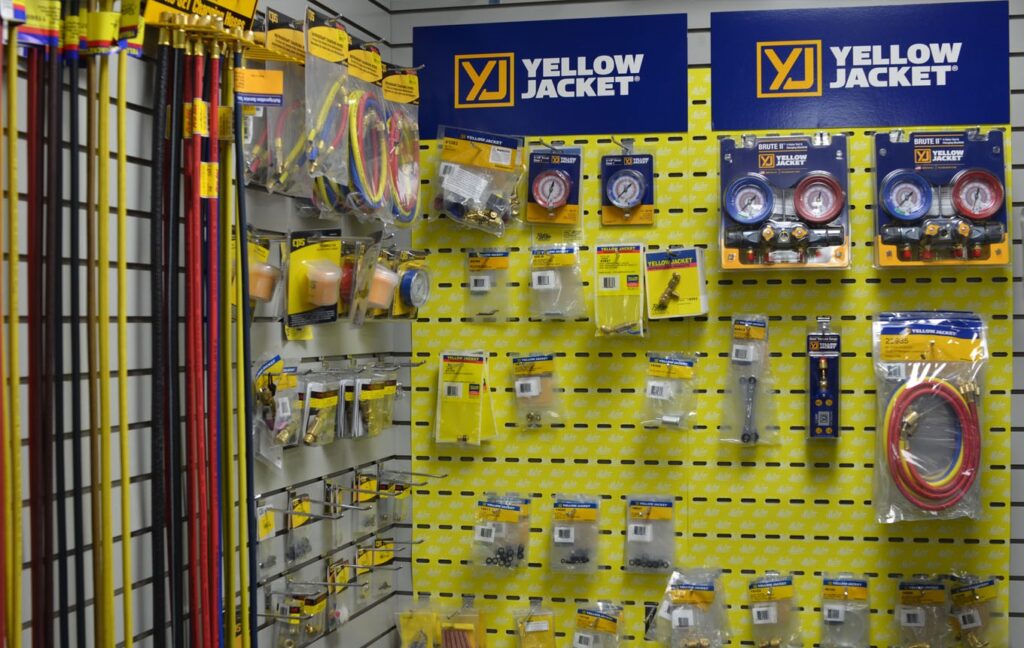 Complete Residential and Commercial HVAC Solutions and Support
For many years, our contractors have been helping home and business owners with several superior indoor comfort products, installation, and maintenance services. As trained and experienced HVAC technicians, our contractors take pride in their work quality and thoroughness.
An Overview of Our HVAC Services
An industry-leading HVAC company in Oregon, we work hard to ensure you are completely satisfied with the level of service we provide. We always pay close attention to detail and provide straightforward service in all that we do, which includes:
Sales, installations and services of all HVAC equipment
Professional maintenance and repair for air conditioners, furnaces, heat pumps, ductless heat pumps and indoor air quality systems
Geothermal sales, installation, repair and maintenance
Onsite evaluation for your HVAC equipment
Round-the-clock emergency repair services
Full-system diagnostics
Energy retrofits and upgrades
Air conditioning and refrigerant
Ventilation diagnostics
HVAC tune-ups
You can count on our contractors to provide reliable products that will add value to your property, and our equipment is guaranteed! If you are not completely satisfied with our service, we will refund 100% of your money. Most of our contractors are Portland General Electric (PGE) approved contractors. They are more than qualified to assist with your next HVAC purchase. And can also work with you to help secure the latest discounts from Portland General Electric.
Call Mar-Hy Distributors today at (503) 353-0100 to learn more about our wide range of HVAC products and services. If you have any questions about your heating or cooling system, we will get back to you soon.
Repair or Replace your Heating & Air Conditioning – How Do You Know?
Deciding to repair or replace your Heating & Air Conditioning system can be one of the most difficult decisions to make as a homeowner. Replacing your air conditioner or furnace can be a significant investment. However, continually spending money to repair your existing system can end up costing you a fortune, money that you can spend on new, energy-efficient equipment instead.
Consider the following factors to best weigh your repair-to-replace decision:
AC units and heat pumps typically last 10 to 12 years, while furnaces can last up to 20 years.
You may not be benefiting from smart features or increased efficiencies with your current system. New, high-efficiency units mean lower energy usage and utility costs.
According to Consumer Reports, if your repair costs exceed a certain percentage of the cost of a new system, you should replace your equipment.
You may also benefit from tax credits and utility rebates when you buy a new AC unit or furnace.
Home improvements, such as new windows and a new roof, can increase your home's comfort system, which means you may be able to downgrade to a smaller heating and cooling system.
Upgrading to a new Energy Star® system will help lower your carbon footprint.
If you sense that your AC unit just isn't cooling your home fast enough, or your furnace is making strange noises every time you power it on, it may be time to invest in a new unit.
Still not sure which option is best for your needs? Have a professional Heating & Air Conditioning technician perform an onsite evaluation and explain your options to help you make an informed decision.
Contact Mar-Hy Distributor today at (503) 353-0100. You can also use our online form if you have questions about repairing or replacing your heating or cooling system, and we will get back to you soon. 
Save Energy with High-Efficiency Heat Pumps
Choose Ductless Multi and Mini Splits for Easy Installation
Heat pumps offer an energy-efficient alternative to furnaces and air conditioners. Ideal for the moderate Oregon climate, they move heat around rather than generate it, thus delivering significant energy savings. Modern ductless systems can be installed anywhere and are ideal for attics and room additions with no ductwork. Whether it is for your current home, a new construction, condominium, apartment, or new addition—we can find the perfect match. Property owners count on the heating and cooling experts at Perfect Climate Inc. for cost-efficient and long-lasting HVAC systems.
Ease of installation and low operating costs have made heat pumps a popular choice for residential properties in the Greater Portland Area. By transferring heat from warm spaces to cool ones, they reduce heating costs by 50% compared to furnaces and baseboard heaters. Reversing the process in summer, they provide space conditioning at 25% of the cost of traditional heating and cooling systems.
With a full line of design-friendly ductless mounting options (wall, ceiling, or floor standing models) from Daikin, and high-quality ducted systems from Ruud, we can meet your specific needs and budget.
Avoid Common Operational Issues with Expert Heat Pump Installation
Choosing the right sized heat pump is key to optimum comfort and energy savings. After assessing your spatial needs and average local temperatures, a qualified technician will suggest options that fit your budget. Our sizing, installation, and calibration expertise result in a seamless operation. We can also advise you on manufacturer and utility rebates and specials that will reduce your purchasing costs.
Maximize Comfort and Energy Efficiency with our Economical Heat Pump Maintenance Program
Annual preventative maintenance is the best way to keep your heat pump at peak performance. We provide an affordable maintenance program for our customers with an annual inspection as well as preventative repairs. Our expert diagnosis has helped hundreds of homeowners detect and fix small issues before they turn into major repair expenses.
Optimize System Lifespan with Skilled Heat Pump Repairs
Is your heat pump not turning on? Is it producing insufficient heat? Is the outdoor unit working but not the indoor one? Our experts successfully resolve the most complex heating and cooling issues. We come with vans fully stocked with tools and quality replacement parts (for all makes and models) to get your job done. For heat pump issues that need immediate attention. Simply call our office and let the operator know that it is an emergency. Our contractor will come at the earliest to fix the problem.
Cost-Efficient Heat Pumps Services for the Greater Portland Area
Our heating and cooling experts at Perfect are always ready to serve you. Our reliable products and exceptional service have made us a popular choice of home and business owners in the Greater Portland Area. Whether you need a new installation, repair, or maintenance, we look forward to making you a lifelong customer.
Providing honest advice and service, we can help you find the best unit for your home or business premises. Start saving money right away by purchasing a newer, more energy-efficient Ruun or Daikin
Call (503) 353-0100 for energy-saving heat pumps and ductless multi or mini-splits.
Energy-Efficient Furnaces for Your Portland Home
Our Heating Experts Look Out for Your Comfort
Is it time to buy a new furnace for your home? We offer a wide range of energy-efficient heating solutions from a trusted manufacturer like Ruud. Trust us for expert advice to help you make the right selection. Out contractors installed and serviced hundreds of HVAC systems in the Greater Portland Area of Oregon for over 20 years, you can rely on us to find and install the perfect heating system for your property.
According to the US Energy Department, heating and cooling account for more than 50% of your energy bills. High-efficiency furnaces from Mar-Hy Distributors. offer the ultimate comfort and energy savings. Even if your 10-year-old furnace seems to be working, replacing it with an energy-efficient model will help you save money every year. Our extensive selection caters to various budgets. With expert installation, preventative maintenance, and skilled repair, you can optimize your heating system's performance, energy-savings, and lifespan.
Skilled Furnace Installation plus Advice on Rebates and Specials
Navigating the complex world of furnaces can be a challenging experience. Our experts have a scientific approach that has worked successfully for two decades. After assessing your home or commercial space, we identify the best options for your budget. To help you make an informed choice, we explain the pros and cons of each. With expert sizing, installation, and calibration of your Lennox, Bryant, or RUUD furnace, you will enjoy comfortable indoor temperatures and energy savings on every energy bill. We can also advise you on manufacturer and utility rebates and specials that will reduce your upfront costs.
Cost-Effective Furnace Maintenance Program
Your furnace system controls temperature and filters out dust and allergens as it moves air throughout your home. Our annual preventative maintenance program can keep your HVAC system functioning at peak efficiency. An annual inspection and preventative repairs by qualified service technicians have helped many property owners avoid major repairs and the high utility bills that come with it.
Expert Furnace Repairs for All Makes and Models
Improper installation, neglect, and lack of proper maintenance can result in a furnace malfunction. From airflow problems to overheating and issues with the pump and radiator, our experienced technicians resolve the most complex problems in the shortest time. With the latest tools and quality replacement parts, we provide cost-effective repair solutions for all brands. For problems that need immediate attention, we offer a 24/7 emergency service. Call our office and let the operator know that it is an emergency. We will send a company representative immediately. Customers count on us to avoid early replacement expenses.
Call Our Heating Experts When You Need Furnace Installation, Repair or Maintenance
As a valued Mar-Hy Distributors customer, you can expect a quick response and exceptional service. Our contractors take pride in their work and genuinely care about your needs. You can count on our heating and cooling experts for honest advice. We will also let you know when furnace repair is no longer a viable option. You can get the latest model from a leading brand for a great price.
Quality products, quick turnaround and personalized service make us the ideal choice for all your furnace requirements.
Call (503) 353-0100 for energy-efficient furnaces. We will respond promptly.
Air Conditioning Solutions to Fit Every Budget
Find the Perfect AC to Keep You Cool on the Hottest Days
Warm Oregon temperatures make it impossible to get through the summer months without a reliable air conditioner. The heating and cooling experts at Mar-Hy Distributors can ensure you stay cool no matter how high the mercury rises. With a wide range of air conditioners, Our contractors meet the diverse needs of residential property owners in the Greater Portland Area. Our energy-efficient ACs keep you comfortable on the hottest days without driving up your cooling bills. Customers rely on us for economical cooling solutions.
Our eco-conscious customers will be happy to know that our high-efficiency Ruud air conditioners can significantly reduce their cooling expenses as well as their carbon footprint. With cooling expenses contributing to a substantial part of your energy bills, our experts will advise you on the most cost-effective choices. Central air, heat pumps, or split systems; no matter what you opt for, you can count on us to look out for your comfort and convenience.
Optimize Comfort and Energy Savings with Expert AC Installation
Buying an AC is a substantial investment, so you want to get it right. Having worked with a top brand like RUUD, Our contractors can advise you on the best options for your space and budget. A qualified HVAC technician will assess your home and make appropriate suggestions. We educate you about your options so that you can make an informed decision about your new AC. Expert sizing, installation, and calibration of your system will optimize your comfort and energy savings. Ask us about manufacturer and utility rebates and specials that will reduce your upfront costs.
Prevent Sudden Shutdowns with Our Affordable Air Conditioning Maintenance Program
Regular tune-ups help keep your AC in optimal working condition. Our annual maintenance program includes an inspection and preventative repairs to ensure your cooling system is working at peak efficiency. From lubricating accessible moving parts to checking wiring and safety controls, our contractors aim to keep your AC in top form.
Enhance System Life with Skilled AC Repairs
Is your air conditioning system making funny noises? Do you find that it is blowing cold air? Our cooling experts will correctly diagnose and fix the problem. Having worked with all air conditioner brands, they can restore functioning in the shortest time. From frozen coils to obstructed ducts, we have successfully resolved hundreds of air conditioning problems. Our troubleshooting expertise, quality replacement parts, and skilled workmanship help maximize system life. For air conditioning issues that need immediate attention, we offer a 24/7 emergency service. Let our office know it is an emergency, and a company representative will come immediately.
Our Cooling Experts Can Resolve Your Air Conditioning Problems
You can count on the experienced team at Mar-Hy Distributors to help meet your needs with quality products and exceptional service. Our contractors pride ourselves on providing quick responses and personalized attention. Looking out for your best interests, we provide honest advice. Count on us to let you know when replacing your AC with an energy-efficient model is more cost-effective than repair.
Call (503) 353-0100 for air conditioning installation, repair or maintenance.